Background music control is located in upper left corner of site.
New Mexico Voter Information... ...Bernalillo County Voter Information... ...Verify New Mexico voter status . ....New Mexico's Congressional Representatives
2014 New Mexico elections - Racism Is Alive And Well: 35 Incredibly Racist Anti-Obama Images


CURRENTLY CASTING PAID EXTRAS for THE FOLLOWING PROJECT in ALBUQUERQUE, NM

Casting Director: Tina Kerr - On Location Casting

Project: Feature Film "IDR"

Shoot dates: Filming will take place between 5/4/15 and 8/22/15 - extras could work anywhere from 1-15 days during this time period

Compensation: NON-UNION - TBD (generally minimum wage or slightly higher) plus overtime after 8 hours. Work days are generally 12 hours long (sometimes less, sometimes more). Meals provided.

Talent Specs:
AFRICANS and AFRICAN AMERICANS
Men, Women and Children (although we will need a minimum amount of children), age range 7-100 years old, variety of types to play African villagers, African soldiers, African American Pilots, African American space station residents
Overall Talent Considerations: NO professional acting experience required!
HOW TO SIGN UP for consideration:
EMAIL us ASAP: Please send us an email ASAP to: IDRcast@gmail.com with the subject line AFRICAN. Please include your first & last name, a contact number, height, weight, city you live in and (2) recent photos taken within the past (3) months. We would like (1) closeup photo of your face and (1) full body shot. Be sure to tell us about your availability between 5/4/15 - 8/22/15
We will also be setting up appointments and casting calls for those who are interested to come by our office or a designated location to be photographed. If you would like to set up an appointment to come in, please let us know.
If you have any questions, please CALL 505-227-2415
Feel free to also visit our website at: www.onlocationcasting.net and our facebook page at www.facebook.com/onlocationcasting

For more information please call 505-836-3627
Sponsored by the Archdiocese of Santa Fe
Office of Social Justice and Respect Life
505-831-8167


Top 10 Black History Month scholarships for February 2015



Students Can Now Easily Enroll Online to Black Colleges and Universities - Thanks to This New Web Site!
HBCUbound.com was launched to increase enrollment at historically black colleges and universities and facilitate a smooth transition from high school to an HBCU.

The website provides a wealth of information on financial aid, SAT/ACT prep information, essay writing, internships, the college admissions process and other necessary resources.

The website was founded by Barry Roberson Jr. and Samuel Sims Jr. who both have an undying passion for HBCUs. Roberson Jr. said: "We are aiming to be an online guidance counselor for high school students.

We do understand how challenging the college admissions process is; so we created this platform to help reduce the stress on students through the provision of useful resources about HBCUs." Choosing the right institution can be a challenge in itself.

Nevertheless, the website provides further help to students by narrowing down their choices by matching them with an HBCU of their choice.

All that is required of the student is to register on the website, which may result not only in them being contacted by one of the institutions, but they will automatically be entered for a chance to win a scholarship.

The college admissions process doesn't have to be a stressful event and HBCU Bound is seeing to that. For further information or to sign up on the website, visit www.HBCUbound.com


Albuquerque Dr. Martin Luther King, Jr. Parade
Click here to view additional photos in photo gallery.
Click on magazine cover to visit website

Ferguson protest closes San Mateo and Central


UNM Black Alumni Chapter Living Legends Awards Ceremony




Click here to view additional photos
Photos provided by Perspctive 2

click on magazine cover to visit website
Krugman: Obama One of the Most Successful Presidents in American History
Obama Outperforms Reagan On Jobs, Growth And Investing
2014 New Mexico Black Expo
Click here to view additional photos
Photos provided by Perspctive 2
One Hundred Women Organization celebrates in Albuquerque
Location: Poiwdrells BBQ (4th Street)
Photos provided by: The Perspective 2


Violence Flares in Ferguson After Appeals for Harmony
Ferrguson's flashpoint sparks national outrage - August 31
Hundreds of protesters march to Ferguson police department - August 30
Three Missouri police officers out of jobs in wake of Ferguson protests - August 30
Missouri police sued for $40 million over actions in Ferguson protests - August 28
Ferguson's election turnout is terrible by design. Here's how to fix it.
Autopsy Shows Michael Brown Was Struck at Least 6 Times
Ferguson Police Threaten to Shoot Reporter, Mace Chris Hayes
APS Pledges to Improve Achievement of Young Men of Color
Albuquerque Public Schools is one of 60 school districts from across the country pledging to improve the academic and social outcomes of boys and young men of color. The pledge is part of an initiative by the Council of the Great City Schools, the U.S. Department of Education and the White House.
50th Anniversary of Civil Rights Act of 1964




Lyndon B. Johnson signs the 1964 Civil Rights Act as Martin Luther King, Jr., others look on. 7/2/64.

Civil Rights Act of 1964

Major Features

Fast Facts


California Highway Cop caught on video hitting women in the head repeatedly with his fist



Click here for full story


Website




We lost a legend!
Bobby Womack




March 4, 1944 - June 27, 2014

Time Magazine

Rolling Stone




Click here for full story




Click here to view 2014 Albuquerque Juneteenth photos


Photos provided by Perspctive 2




A Few Hot Months of Solidarity and Violence


';Freedom Summer' on PBS Looks Back at 1964


Click here for full story
Freedom Summer - History Channel
Freedom Summer - Wikipedia
Click here to view 2014 Rio Rancho Juneteenth photos
Photos provided by Perspctive 2

2014 New Mexico State Track & Field Meet
Albuquerque, NM
Video provided by: The Persective 2

View Photo Gallery
Ruby Dee, acclaimed actress and civil rights activist, dies at 91

Ossie Davis & Ruby Dee Official Website



Jet magazine's final print issue
Jet magazine 's final print issue has hit news stands

The African-Americans of D-Day


Legendary author Maya Angelou dies at age 86
The Case for Reparations: An Intellectual Autopsy
Michael Jackson's new album Xscape has topped the digital charts in more than 50 countries
Former Air Force Lieutenant Colonel, Armand Martin killed during SWAT standoff


Video capturing moment APD officer shot Armand Martin may not exist

New Albuquerque Police Shooting Exposes Distrust

History of Wille O'ree, 1st Black NHL Player
Racist, Slum Lord owner of LA Clippers forced to sell team.
Editorial: Clippers' owners remarks will outlive him
Obama plans to expand clemency criteria, thousands of drug offenders could apply
Attorney General Eric H. Holder Jr. said Monday that the Department of Justice expects thousands of applications for clemency from non-violent drug offenders as part of the Obama administrations efforts to establish more equitable sentencing practices.

Justice Department Releases Investigative Findings on Albuquerque Police Department
TEDxABQ Salon | Protect and Serve ABQ
Report finds KKK, skinheads among six active hate groups in New Mexico
History Made In Roswell NM: Natasha N. Mackey Is The First Black Female To Be Elected To City Council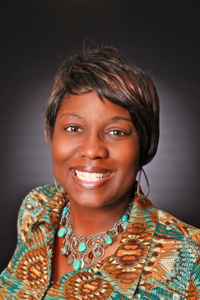 Local Roswell NM resident and business owner Natasha N. Mackey made history last night. She is the first black female elected to serve on the Roswell City Council. She intends to be a "mover and a shaker" and looks forward to being part of the movement to revive Roswell.
New Mexico Gospel Best Competition 2014
Sybrina Fulton speaks at University of New Mexico Black History Month brunch
Click here to view complete Interview and Q&A
Video provided by: The Persective 2
Dr. Martin Luther King Jr Celebration March Photos
Albuquerque, NM
Video provided by: The Persective 2
Dr. Martin Luther King Jr Celebration March Video

Albuquerque, NM
Video provided by: The Persective 2
18th Annual Rev. Dr. Martin Luther King, Jr.,
Commemorative Breakfast
Albuquerque, NM
Video provided by: The Persective 2
Albuquerque, NM
Video provided by: The Persective 2
NAACP Leader Dr. Harold Bailey Receives 2013 FBI Director's Community Leadership Award
Congratulations Doc!

Albuquerque FBI Special Agent in Charge Carol K.O. Lee presented the 2013 FBI Director's Community Leadership Award today to Dr. Harold Bailey, president of the Albuquerque chapter of the National Association for the Advancement of Colored People (NAACP).
Click here to view Perspective 2 magazine



Lorinda's Hair and Beauty Supply Customer Appreciation Prize Winner
Video provided by Perspective 2
Veterans Day 2013: Who Is Richard Overton? Meet The Oldest Living U.S. Military Vet Who Credits Longevity To Whiskey, Cigars
Brian Urlacher Hero Day
Video Provided By: Perspective 2 Magazine

Former Bears linebacker Brian Urlacher has jersey retired at New Mexico
Tony Dungy offers wisdom, a message of hope to Albuquerque High Bulldogs Football Team
Video Provided By: Perspective 2 Magazine
Black in Santa Fe

Small population, overlooked stories
2013 YAFL Pee Wee Champions - Albuquerque High School
Video Provided By: Perspective 2 Magazine
New Mexico Republican Representative Steve Pearce Tells Furloughed Workers To Take Out Loans To Pay Bills
Sandia Labs preps for Oct. 21 shutdown
Shutdown could force area clinic to close
5 things to know about government shutdown
Editorial: Is government shutdown, the revenge of the South
2-Minute Video explains Debt Ceiling & Deficit
The Health Insurance Marketplace is up and running!


Click here to see your options
Editorial: Obamacare is here. Get used to it.


El Patron Meet & Greet
El Patron Restraunt - Albuquerque, NM
Photos provided by: Ronnie Wallace


50th Anniversary of Birmingham 16th Street Baptist Church bombing by Ku Klux Klan that killed four girls


Better Diabetes Control in 15 Minutes or Less




Click here for the full story
7 rip-offs you need to know about




Click here for the full story



Leaders of the 1963 Civil Rights March on Washington





A. Philip Randolph

-

Martin Luther King Jr.

-

Roy Wilkens

- Whitney Young


John Lewis

-

James Farmer
Web definitions
Frisking (also called a patdown or pat down) is a search of a person's outer clothing wherein a police officer or other law enforcement agent runs his or her hands along the outer garments to detect any concealed weapons.
Trayvon Martin Rally
Sponsored by National Council of Negro Women

Sunday, August 11, 2013 - Albuquerque, NM Civic Plaza - Photo provided by: Ronnie Wallace
Click here to view more photo's of the Trayvon rally
Check out Albuquerque's very talented Michael Hearndon



Nexus Brewery Meet & Greet



June 10, 2013
Nexus Brewery - 4730 Pan American East Fwy - Albuquerque, New Mexico
Photos provided by: Ronnie Wallace



Congratulations Ariel Kokoricha,. the 2013 New Mexico Spelling Bee Champion!!




Ariel Kokoricha, of Clovis, won the New Mexico Spelling Bee. The 10-year-old correctly spelled "legato" to win the bee. Ariel represented New Mexico at the Scripps National Spelling Bee.





Click here for full story

Buffalo Soldiers Motorcycle Club, Albuquerque, NM Chapter



President Obama Unveils Statue of Rosa Parks

The New Black Pioneers

Zora Neale Hurston, right, is lauded as one of the most important writers of the Harlem Renaissance. Her work as an author was strongly influenced by her anthropological studies of the Caribbean and the American South. Today, director Ava DuVernay carries on the tradition of mixing art with cultural documentation. Her award-winning film, "Middle of Nowhere," follows the struggles of an African-American woman whose husband is incarcerated.


Click here for more new Black Pioneers



The 2013 list of Black Billionaires

Nigerian business magnate Aliko Dangote tops list

Career Training That Works!

At Albuquerque Job Corps, students receive the skills needed to succeed in today's workforce - at NO COST to them or their families!

If you are looking for a better quality of life and are willing to dedicate yourself to our life changing program, Albuquerque Job Corps is the place for you!

Young people interested in joining Job Corps are invited to visit the Job Corps Recruiting Web site or call (800) 733-JOBS today!

For general information on the Job Corps program, please see the Official Job Corps Public Web Site.






African Native Americans: We are still here!
The Olmec were the first major civilization in Mexico
-

The Olmec flourished during Mesoamerica's Formative period, dating roughly from as early as 1500 BCE to about 400 BCE. Pre-Olmec cultures had flourished in the area since about 2500 BCE, but by 1600-1500 BCE Early Olmec culture had emerged centered around the San Lorenzo Tenochtitl?n site near the coast in southeast Veracruz. They were the first Mesoamerican civilization and laid many of the foundations for the civilizations that followed. Among other "firsts", the Olmec appeared to practice ritual bloodletting and played the Mesoamerican ballgame, hallmarks of nearly all subsequent Mesoamerican societies. The most familiar aspect of the Olmecs is their artwork, particularly the aptly named "colossal heads". The Olmec civilization was first defined through artifacts which collectors purchased on the pre-Columbian art market in the late 19th century and early 20th century. Olmec artworks are considered among ancient America's most striking.


Younger diabetes diagnoses may mean earlier strokes
American Dream Movement



Van Jones, Founder American Dream Movement
A new movement is rising all across America to fight back. It was born among the teachers, students, firefighters and nurses of Wisconsin who took over their Capitol to stop Governor Walker?s power grab. Now it?s spreading as millions of other Americans?inspired by the events in Madison, Wisconsin?stand up to say ?No? to right-wing attacks on the middle class.
Van Jones called this new wave of energy the ?American Dream Movement.? It?s growing stronger by the day, and it?s not going away until Americans can find jobs, afford to go to college, retire with dignity, and secure a future for their children and their communities.
Website