Background music control is located in upper left corner of site.
Obamacare Information... ...Voter Information - Bernallio County... ...Verify New Mexico voter status . ....New Mexico's Congressional Representatives
2014 New Mexico elections - Racism Is Alive And Well: 35 Incredibly Racist Anti-Obama Images


One Hundred Women Organization celebrates in Albuquerque
Location: Poiwdrells BBQ (4th Street)
Photos provided by: The Perspective 2


Let's go out and support a Black author, get a signed copy of his book and join the conversation he will have. Actor/director Eriq La Salle is best known to worldwide television audiences for his award-winning portrayal of the commanding Dr. Peter Benton on the critically acclaimed and history-making medical drama E.R.http://www.bkwrks.com/eriq-la-salle


Violence Flares in Ferguson After Appeals for Harmony
Ferrguson's flashpoint sparks national outrage - August 31
Hundreds of protesters march to Ferguson police department - August 30
Three Missouri police officers out of jobs in wake of Ferguson protests - August 30
Missouri police sued for $40 million over actions in Ferguson protests - August 28
Ferguson's election turnout is terrible by design. Here's how to fix it.
Autopsy Shows Michael Brown Was Struck at Least 6 Times
Ferguson Police Threaten to Shoot Reporter, Mace Chris Hayes
Chicago Team Draws Attention At Little League World Series
Chicago's Little League World Series team gets more TV viewers than Cubs, White Sox
Mo'Ne Davis leads Philly Baseball Team to Little League World Series
APS Pledges to Improve Achievement of Young Men of Color
Albuquerque Public Schools is one of 60 school districts from across the country pledging to improve the academic and social outcomes of boys and young men of color. The pledge is part of an initiative by the Council of the Great City Schools, the U.S. Department of Education and the White House.
50th Anniversary of Civil Rights Act of 1964




Lyndon B. Johnson signs the 1964 Civil Rights Act as Martin Luther King, Jr., others look on. 7/2/64.

Civil Rights Act of 1964

Major Features

Fast Facts


California Highway Cop caught on video hitting women in the head repeatedly with his fist



Click here for full story


Website




We lost a legend!
Bobby Womack




March 4, 1944 - June 27, 2014

Time Magazine

Rolling Stone




Click here for full story




Click here to view 2014 Albuquerque Juneteenth photos


Photos provided by Perspctive 2


2014 New Mexico State Track & Field Meet
Jet magazine 's final print issue has hit news stands

The African-Americans of D-Day


Legendary author Maya Angelou dies at age 86
The Case for Reparations: An Intellectual Autopsy
Michael Jackson's new album Xscape has topped the digital charts in more than 50 countries
Former Air Force Lieutenant Colonel, Armand Martin killed during SWAT standoff


Video capturing moment APD officer shot Armand Martin may not exist

New Albuquerque Police Shooting Exposes Distrust

History of Wille O'ree, 1st Black NHL Player
Racist, Slum Lord owner of LA Clippers forced to sell team.
Editorial: Clippers' owners remarks will outlive him
Obama plans to expand clemency criteria, thousands of drug offenders could apply
Justice Department Releases Investigative Findings on Albuquerque Police Department
TEDxABQ Salon | Protect and Serve ABQ
Report finds KKK, skinheads among six active hate groups in New Mexico
History Made In Roswell NM: Natasha N. Mackey Is The First Black Female To Be Elected To City Council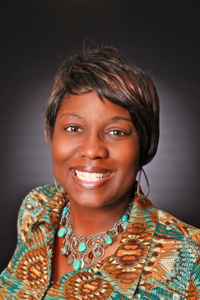 New Mexico Gospel Best Competition 2014
Sybrina Fulton speaks at University of New Mexico Black History Month brunch
Click here to view complete Interview and Q&A
Video provided by: The Persective 2
Dr. Martin Luther King Jr Celebration March Photos
Dr. Martin Luther King Jr Celebration March Video

18th Annual Rev. Dr. Martin Luther King, Jr.,
Commemorative Breakfast
Albuquerque, NM
Video provided by: The Persective 2
NAACP Leader Dr. Harold Bailey Receives 2013 FBI Director's Community Leadership Award
Congratulations Doc!

Click here to view Perspective 2 magazine



Lorinda's Hair and Beauty Supply Customer Appreciation Prize Winner
Video provided by Perspective 2
Brian Urlacher Hero Day
Video Provided By: Perspective 2 Magazine

Former Bears linebacker Brian Urlacher has jersey retired at New Mexico
Tony Dungy offers wisdom, a message of hope to Albuquerque High Bulldogs Football Team
Video Provided By: Perspective 2 Magazine
Click on magazine cover to visit website
Black in Santa Fe

Small population, overlooked stories
2013 YAFL Pee Wee Champions - Albuquerque High School
Video Provided By: Perspective 2 Magazine
New Mexico Republican Representative Steve Pearce Tells Furloughed Workers To Take Out Loans To Pay Bills
Sandia Labs preps for Oct. 21 shutdown
Shutdown could force area clinic to close
5 things to know about government shutdown
Editorial: Is government shutdown, the revenge of the South
2-Minute Video explains Debt Ceiling & Deficit
The Health Insurance Marketplace is up and running!


Click here to see your options
Editorial: Obamacare is here. Get used to it.


El Patron Meet & Greet
El Patron Restraunt - Albuquerque, NM
Photos provided by: Ronnie Wallace


50th Anniversary of Birmingham 16th Street Baptist Church bombing by Ku Klux Klan that killed four girls


Better Diabetes Control in 15 Minutes or Less




Click here for the full story
7 rip-offs you need to know about




Click here for the full story



Leaders of the 1963 Civil Rights March on Washington





A. Philip Randolph

-

Martin Luther King Jr.

-

Roy Wilkens

- Whitney Young


John Lewis

-

James Farmer
Trayvon Martin Rally
Sponsored by National Council of Negro Women
Click here to view more photo's of the Trayvon rally
Check out Albuquerque's very talented Michael Hearndon



Nexus Brewery Meet & Greet



June 10, 2013
Nexus Brewery - 4730 Pan American East Fwy - Albuquerque, New Mexico
Photos provided by: Ronnie Wallace



Congratulations Ariel Kokoricha,. the 2013 New Mexico Spelling Bee Champion!!




Ariel Kokoricha, of Clovis, won the New Mexico Spelling Bee. The 10-year-old correctly spelled "legato" to win the bee. Ariel represented New Mexico at the Scripps National Spelling Bee.





Click here for full story

Buffalo Soldiers Motorcycle Club, Albuquerque, NM Chapter



President Obama Unveils Statue of Rosa Parks

The New Black Pioneers

Zora Neale Hurston, right, is lauded as one of the most important writers of the Harlem Renaissance. Her work as an author was strongly influenced by her anthropological studies of the Caribbean and the American South. Today, director Ava DuVernay carries on the tradition of mixing art with cultural documentation. Her award-winning film, "Middle of Nowhere," follows the struggles of an African-American woman whose husband is incarcerated.


Click here for more new Black Pioneers



The 2013 list of Black Billionaires

Nigerian business magnate Aliko Dangote tops list

Career Training That Works!

At Albuquerque Job Corps, students receive the skills needed to succeed in today's workforce - at NO COST to them or their families!

If you are looking for a better quality of life and are willing to dedicate yourself to our life changing program, Albuquerque Job Corps is the place for you!

Young people interested in joining Job Corps are invited to visit the Job Corps Recruiting Web site or call (800) 733-JOBS today!

For general information on the Job Corps program, please see the Official Job Corps Public Web Site.






African Native Americans: We are still here!
The Olmec were the first major civilization in Mexico


Younger diabetes diagnoses may mean earlier strokes
Obituaries - Famous Blacks